Dance Films
Instep at 40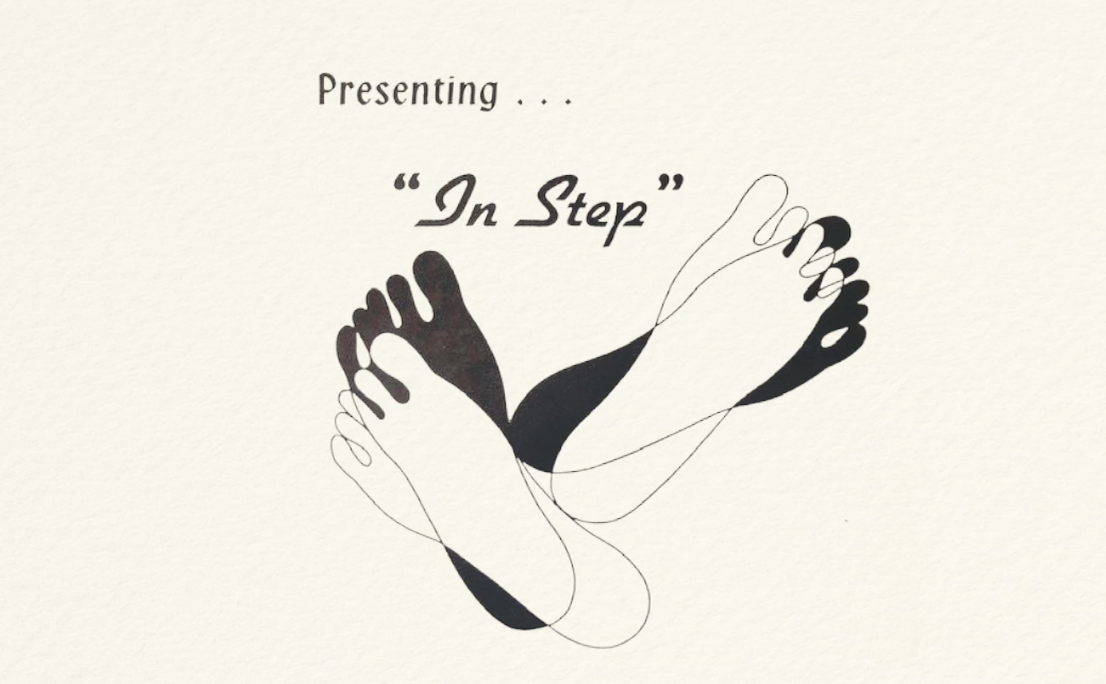 In her bag she carries ...
In 2015 Instep Dance Companies graduate company 'Boomerang' stepped into new territory in creating a dance for film entitled  'In her bag she carries'. The film is set in Folkestone and has been filmed and edited by Wigglyline Production, from Brighton
Boomerang Dancers are former Instep Dancers who are either now in formal professional dance training or who have returned to the region following their BA's and MA's in Dance.
Artistic Director of Instep, Jackie Mortimer says "Boomerang Dance were formed from a group of dance graduates who returned to the area after training and working in the professional world of dance. It felt important to me to develop them as a group of individuals with experiences, which were outside of teaching, but with a foothold in recent training. Their experiences can compliment the excellence we already have in teaching and choreography".
The company gained funding from Arts Council England to spend time researching and developing the movement ideas for the film  under the direction of Becky Butler. After completing this process it seemed right to put the material to a new project, and the idea to create a film seemed like the perfect platform.
On a sunny day at the end of September the Boomerang dancers were joined by Wiggly Line Production company and headed to Folkestone to film 'In her bag she carries. The film beautifully captures iconic locations in Folkestone such as The Leas, The Harbour Arm, and Kings North Gardens.The piece loosely follows a narrative of a woman who 'carries her baggage with her'. Her thoughts and memories are unpacked in a series of episodes. The dreamy feel to the film is enhanced by the accompaniment, especially created fir the film by Dougie Evans.
Danced by KJ Mortimer, Kai Downham, Zack Dennis, Conner Fortune, and Joe Darby.
The film was premiered at the Autumn Showcase in November 2015 at our host school Brockhill Performing Arts College. Following this the film has be posted on the Instep's Youtube Channel and been shown in DanceFestivals around the country over 2016.
To view the film visit https://www.youtube.com/watch?v=w0SQTo3ywkI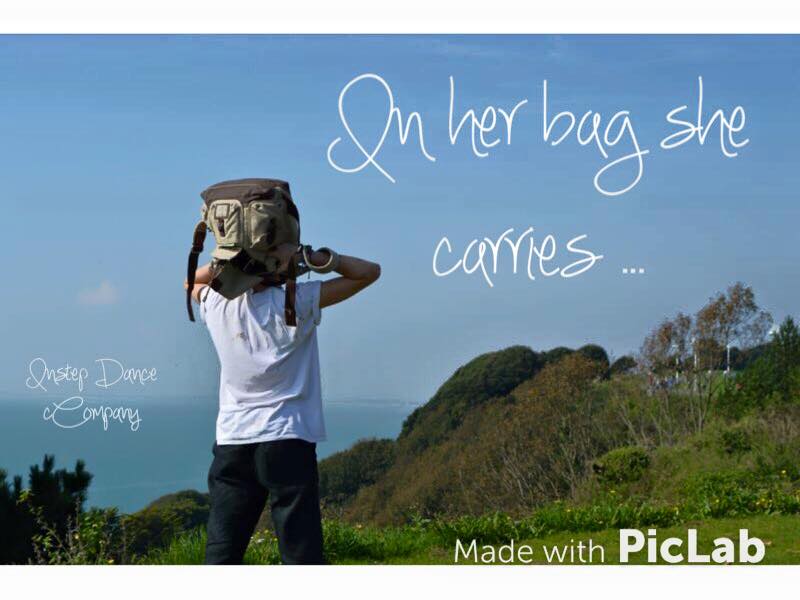 Living is a Doorway ...
Following three weekends of research in the studio the company gathered on a cold and windy day at the end of March to create Instep's second film with Wiggly Line Production. The Vivekamayas worked with choreographer Abi Mortimer , one of the Artistic Directors of Instep's professional partners Lila Dance, and  Joe Darby, teacher at Instep.
On creating work with the Vivekamayas Abi said '"It has been (and always is) a rich and inspiring process. I have been very lucky in that these group of women are happy for me to lead them to playful and experimental places and they engage with the process with equal playfulness and joy. This project has challenged me to find new modes of language to communicate with our audiences in a way that is meaningful and relevant. As a choreographer who is a couple of generations younger than these women, I listen to the dancers when exploring the content of our work and believe that their voice is the one that needs to be heard.
The film follows 7 fabulous female dancers who rock suits better than men!  Take a moment to notice who they really are and then consider that they are also shameless fashionistas, Magritte impersonators, and extroverted fans of Ziggy Stardust! Frame them within the real world but not one as predictable as the one we know. Construct a door, use it to enter a new place, a new time, a new mood.Witness their private realities and dance to the tune of their grooves. With sharp shooting and a hyper-real sound score indulge in this joyful journey safe in the hands of women who know how to do life's locomotion!
Artistic Director of Instep Dance Company Jackie Mortimer says 'We made the film in order to create a wider platform for the work of Instep and also to celebrate our Company of elders. We felt the medium of film was an excellent way to celebrate their achievements, personalities and to be inclusive of every ability and age within the group. Creating a work for film was a really positive way to include everyone fully, whilst also celebrating the beauty of our local area'
The film premiered at the annual Instep Summer Show during the Sold Out gala evening on 20th July 2016 at Instep's host school Brockhill Park Performing Arts College.  Following this the film has be posted on the Instep Youtube Channel and will be entered in to Dance Film Festivals around the country over 2016/17 including the Women over 50 Film Festival in Brighton where it won 2nd place against  over a 100 international entries.
To view the film visit https://youtu.be/xbIQ-WTUlPQ