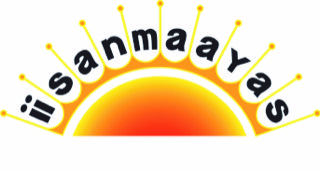 The Iisanmaayas  (Little magic Power) were developed following the success of The MayaKaras to share that philosophy with our very young dancers.
The working structure of the Iisanmaayas is to have several core older members from the Mayakaras and to develop new and very young talent ( as young as 6 years old) through exposing them to mentorship and a level of expectation and excellence which cannot be offered in regular classes.
The iisanmaamyas also give us an opportunity to develop staff expertise in working with such a broad range of ages in one Company.
The Iisanmaayas  gives Instep the opportunity  to prepare the dancers very early  and to think for themselves and consider themselves artists with a creative voice.
They can then step up to join the MayaKaras and get the most out of that experience through having a clear expectation of how to work intensively and how to collaborate and work in a Company .